Bergaktiv is a varied fitness and vitality program for all ages!
From 25th June until 22nd September 2023, all guests of the Bergaktiv member accommodations can participate in our program free of charge. Come rain or shine, we do three guided hikes a day! We offer a varied program, seeking balance between exercise, relaxation and healthy nutrition. Please wear hiking boots for all tours. The rental shops in town can provide you with bikes, boots, rain wear, backpacks and telescopic poles.
Have fun!

Weekly program
Enjoy our various activities from Sunday until Friday, experience them in a group or discover them with a private guide.
The program is subject to Change without notice!
During the holiday peak season, our activities are as follows:

High ropes course, flying fox and canyoning are bookable on a daily base!

Su
Sunday
Hiking tour into the Schönachtal to the Lackenalm (easy)
Flying Fox
Fit for the day
Mo
Monday
Cheese Dairy Krummbachrast (easy)
Mullachgeier (middle)
Flying Fox
Archery
Right walking
"Torchlit hike"
Tu
Tuesday
STRAMME WADEL TOUR
"to Zell am Ziller"
Hiking Krimmler Waterfalls (middle)
High Ropes Course
Flying Fox
Bike Intro
Sightseeing district heating power station
We
Wednesday
Beautiful Sunrise Tour
Trisslalm (easy)
Schönachrunde (middle)
Flying Fox
Canyoning - Schwarzach
Light Running
Concert by the Gerlos´orchestra
Th
Thursday
Kneipp Hike to the Wimmertalalm (easy)
Müllachgeier (middle)
Canyoning - Schwarzach
Flying Fox
Archery
Farmer's Market in Gerlos
Fr
Friday
STRAMME WADEL TOUR
"Zittauer Hütte"
Hike to Astachhof (middle)
High Ropes Course
Flying Fox
Guests Soccer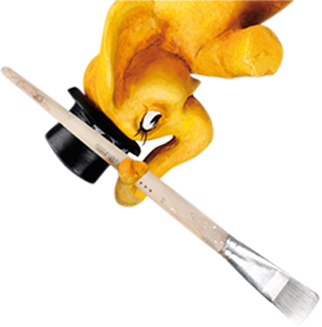 Are you an adrenalin addict? Then you have come to the right place! Gerlos offers some pretty exciting activities: Paragliding, rafting, canyoning, high ropes course... and many more.
High Ropes Course
Canyoning
Archery
Flying Fox
Climbing Riederklamm
Active program for Arena Kids & Teens
Familiennest (from 5 years)
The Familiennest is a fun filled weekly program, especially designed for kids between the ages of 5 and 11. Our experienced staff will look after their young guests from Monday until Friday, playing games and having fun from 10:00 until 15:00. Pick up from the Arena Funten club is possible up until 16:00. Guest card holders can participate free of charge. The activities take place without any parents present, but all adults are invited to the information day on Sunday morning. The whole family can join in on our big game festival and on a torch lit walk on Mondays.
Teenie Action (from 10 years)
All teenagers, aged between 10 and 15, can participate in the Teenie Action program. We have lined up some fun and action filled activities, varying from day to day, from Sunday until Friday. The activities range from mountain biking, to climbing and from canyoning to playing football.